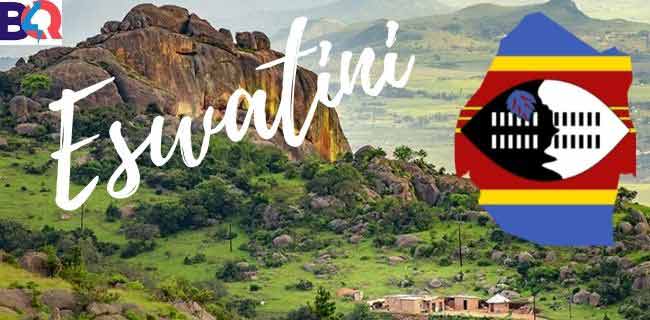 ISO Certification in Eswatini-9001-14001-45001-22000
B4Q Management is leading ISO Certification Body that offer 
ISO 9001:2015  (Quality Management System)
ISO 14001:2015 (Environment Management System)
ISO 45001:2018 (Occupational Health & Safety)
ISO 22000:2018 (Food Safety Management System)
B4Q Management is an Exemplar Global (Erstwhile RABQSA) authorized training partner
ISO Certification in Eswatini
ISO Certification can be a success partner for companies in Eswatini. Lots of company may be benefitted of ISO Certification in Eswatini such as minimizing the mistakes, improves reporting and communication, Provides Better Quality product & Services.
Each organization wants to retain and establish its market, and maintain its existence, to comply the tender requirements, to enhance the customer satisfaction, to explore the new boundaries organizations need ISO Certification, somehow it is a customer requirement.
ISO 9001 Certification in Eswatini

ISO 9001:2015 or Quality Management System is world wide renowned Certification for Quality Improvement of Products & Services. The adoption of a quality management system is a strategic decision for an organization that can help to improve its overall performance and provide a sound basis for sustainable development initiatives. The potential benefits to an organization of implementing a quality management system based on this International Standard are:
a) the ability to consistently provide products and services that meet customer and applicable statutory and regulatory requirements.
b) facilitating opportunities to enhance customer satisfaction.
c) addressing risks and opportunities associated with its context and objectives.
d) the ability to demonstrate conformity to specified quality management system requirements.
ISO 9001 Certification Quality Principles
customer focus;
 leadership;
 engagement of people;
 process approach;
 improvement;
 evidence-based decision making;
 relationship management.
PDCA can be applied to all process and to the Quality Management System as a whole Clause no 4 to 10 can be grouped in relation to the PDCA Cycle.
PDCA Cycle can be briefly described as below
Plan: establish the objectives of the system and its processes, and the resources needed to deliver results in accordance with customers' requirements and the organization's policies, and identify and address risks and opportunities.
Do: implement what was planned.
Check: monitor and (where applicable) measure processes and the resulting products and service against policies, objectives, requirements and planned activities, and report the results.
Act: take actions to improve performance, as necessary.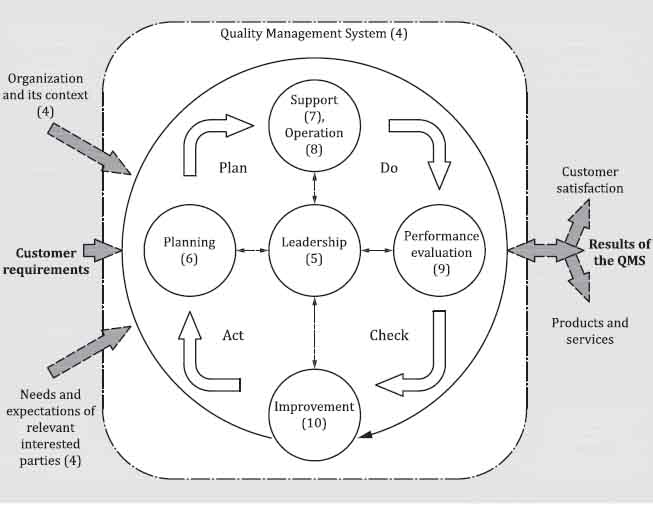 ISO 14001 Certification in Eswatini
ISO 14001 Certification or Environment Management System in Eswatini can help companies to maintain a sustainable Environment. 
To Implement Environment Management System or EMS company should go with Gap Analysis, Context of the organization, Identify issues that may affect EMS, Establish a EMS Policy, Set EMS Objective. Its necessary to find and calculate Environment Aspect and Impact Register which shows the activity that have a direct effect on environment. Do the Risk Assessment along with Mitigation plan for same.
Regularly conduct Internal Audit & close all non-conformity in stipulated timeframe. Prepare action plan for MRM (Management Review Meeting
ISO 45001 Certification in Eswatini

ISO 45001 Certification is very helpful where we need to ensure Occupational Health & Safety at workplace. Prepare OH&S Scope as documented Information, OH&S risks, and opportunities and actions for addressing them, Legal and other requirements, Evidence of competence, Evidence of communications, Plans for responding to potential emergency situations, Results on monitoring, measurements, analysis, and performance evaluation, Maintenance, calibration or verification of monitoring equipment, Compliance evaluation results, Internal audit program, Internal audit report, Results of management review, Nature of incidents or nonconformities and any subsequent action taken, Results of any action and corrective action, including their effectiveness, Evidence of the results of continual improvement, Record of Participation and Consultation of workers, Emergency Preparedness Plan, Plan of handling Incidents. Hazard Identification and Risk Assessment(HIRA).